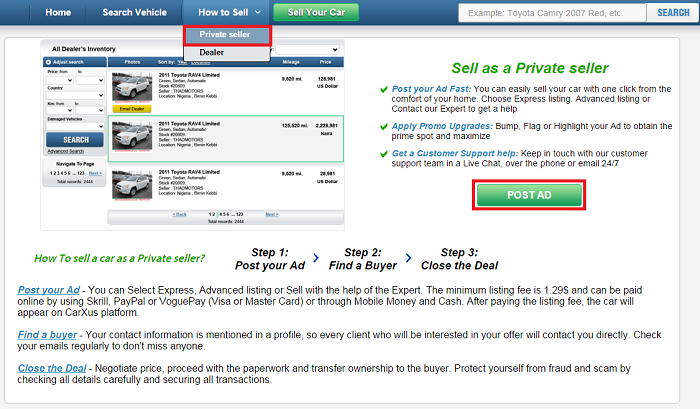 Our clients often ask if they can sell their used cars as private owners.
To meet our sellers' needs we developed a special service that allows car owners sell their vehicle privately.    
You can post your car for sale by clicking on http://www.carxus.com/en/Home/SellAsOwner .
This service will help you to find your buyers faster if you decide to apply one of our promo upgrades. At minimum costs you can make your vehicle ad featured or even displayed on our Homepage Gallery.
In the future you can upgrade your profile to a dealer one by submitting us your registration documents or dealer license to proceed.
327 total views, no views today